Los Angeles has no shortage of amazing, diverse cuisine. The city has nearly everything a foodie could ask for—but it doesn't have the views or beachside ambiance of Malibu. While only a short distance from LA, something about driving the coastal highway on the way to a great meal feels especially luxurious (and appetizing!)


Below are the Malibu restaurants whose food and views are both worth the drive – and
properties for sale
to make the Malibu lifestyle your own.
Malibu Farm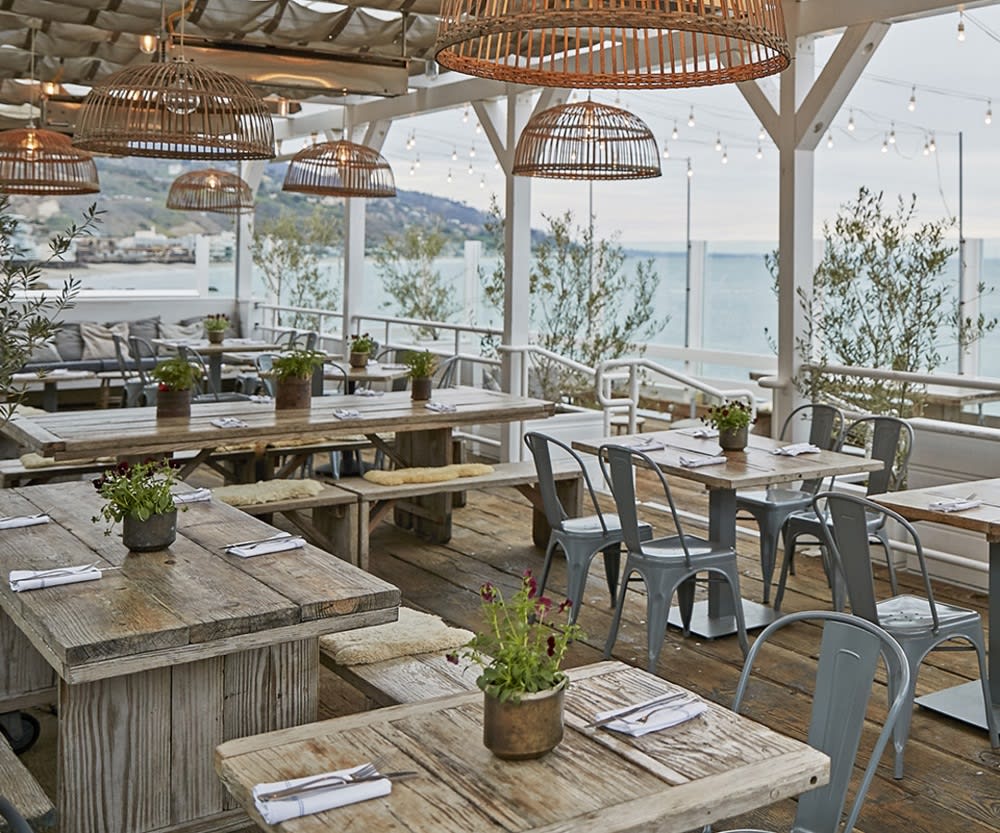 Credit: The Malibu Farm
You won't find a better restaurant photo op than
Malibu Farm
. Located directly on the Malibu Pier, this restaurant offers panoramic views of Surfrider Beach and Malibu Lagoon State Park. The
Malibu Farm Restaurant
offers a full bar and specialty cocktails like the yuzu melon, served chilled with honeydew-infused vodka, shiso agave, yuzu, and lime juice. Serving healthy dishes made from fresh organic ingredients that are locally grown, Malibu Farm offers meals with an eye for sustainability and alternative diets. Their cauliflower crust pizza made with almond flour comes with a pesto spread and is topped with fresh mozzarella and tomatoes. The café is located at the far end of the pier and offers counter service for some of their best teas and lattes, including a dirty chai latte, matcha tea latte, and coconut chamomile. Want to live nearby?
Browse our Malibu listings
.
Paradise Cove Beach Café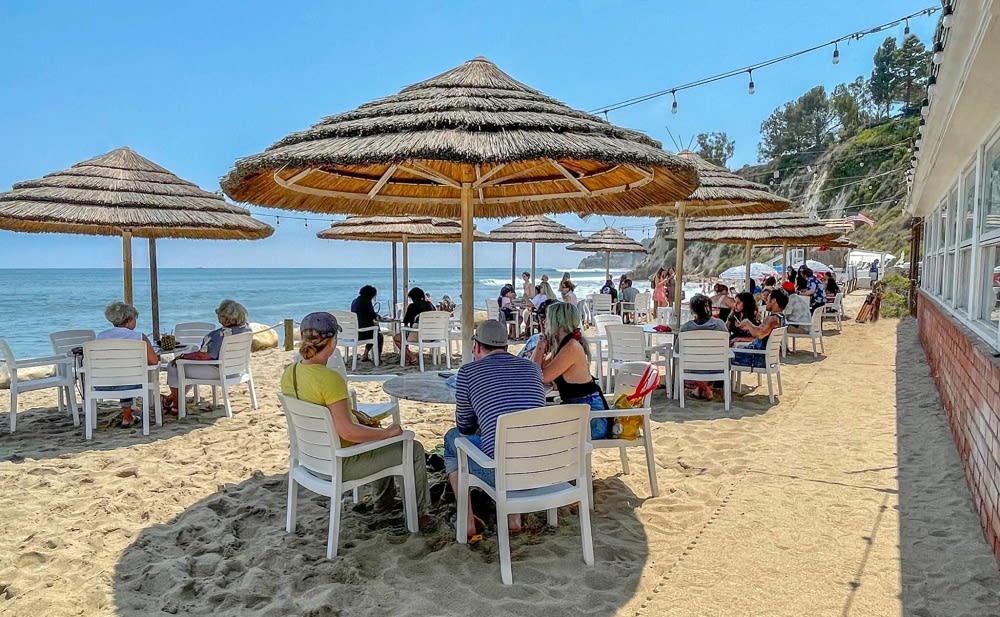 Credit: Paradise Cove Beach Café
Experience why Southern California is unlike anywhere else at
Paradise Cove Beach Café
. Feel the cool breeze of the Pacific Ocean by grabbing a table on the patio or directly on the beach. The restaurant offers a variety of great seafood options, from calamari to lobster. Choose from sandwich selections like a grilled Cubano and a fresh, wild-caught swordfish sandwich.
Paradise Cove Beach Café
is well-known for its unique selection of cocktails including a watermelon daiquiri served chilled with rum, vodka, blue agave nectar, muddled inside a whole watermelon.
Duke's Malibu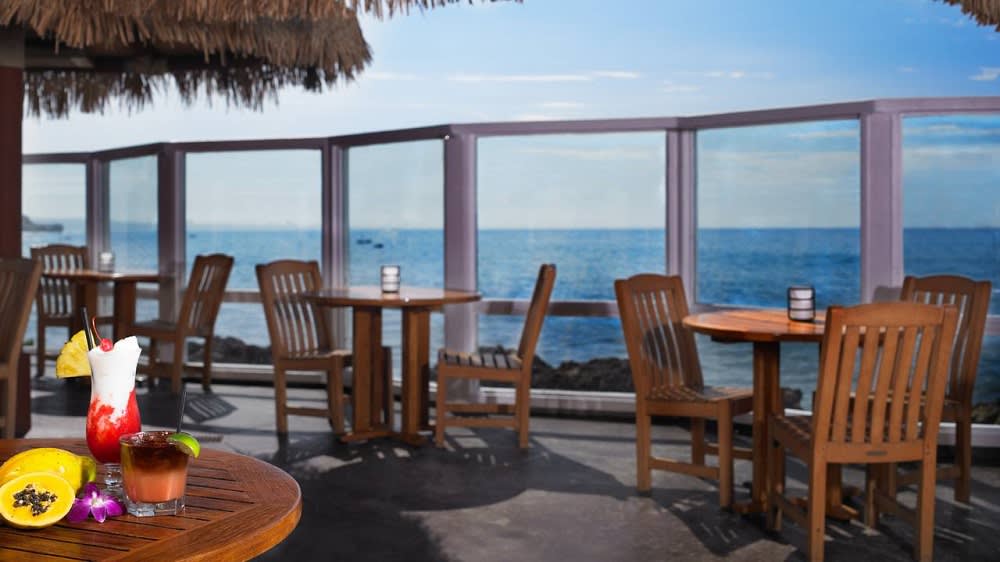 Credit: OpenTable
Get a taste of the Hawaiian culture and cuisine at
Duke's Malibu
. Named after surf legend Duke Kahanamoku, Duke's Malibu offers sweeping views of the Pacific Ocean and a menu to match. The restaurant is known for serving Waikiki Classics and Hawaiian fares like Kalua Pork and Cabbage, and Hulu Chicken, as well as the Kona-Crusted New York Strip Steak. Reserve a table on a Thursday evening and get a taste of the Aloha spirit from Duke's surf and turf menu. Options include steak and lobster, Alaskan King Crab Legs, Steak and Crab, and Sea Salt Crusted New York. Pair either entrée with a featured wine like the St. Supery or the Stolpman "Love You Bunches."
Duke's Malibu
is open from 4:00 p.m. to 9:00 p.m. on Mondays, 11:30 AM to 9:00 PM Tuesday to Friday, and 10:00 AM to 9:00 PM Saturday and Sunday.
Geoffrey's Malibu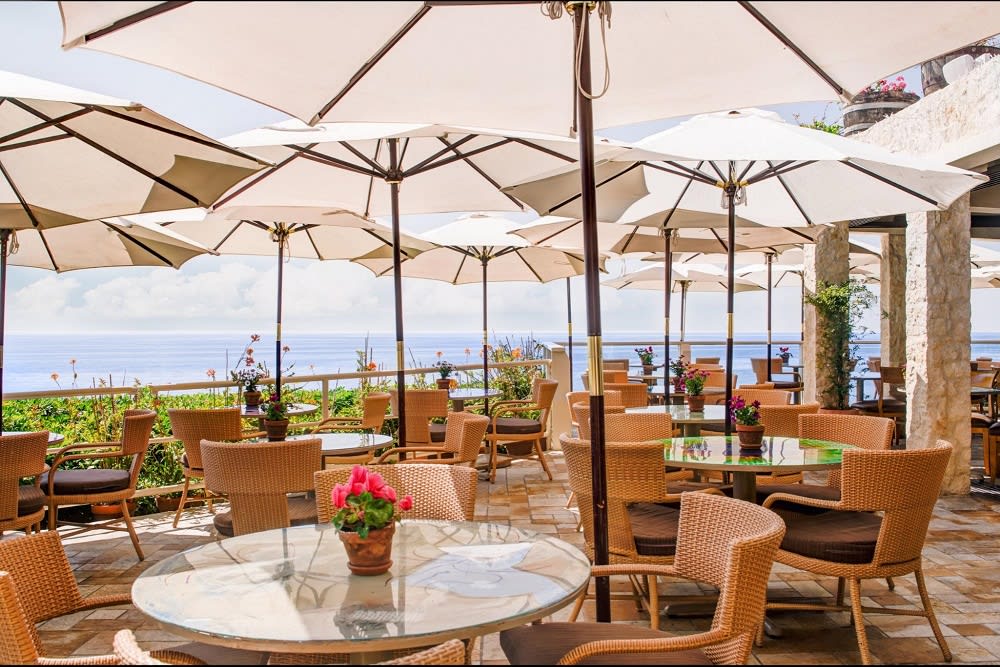 Credit: Geoffrey's Malibu
Geoffrey's Malibu
offers breathtaking views of the Pacific Coast. You'll have an ocean-side dining experience complemented by magnificent waterfalls and tropical plants, all while enjoying Mediterranean ambiance with a Southern Californian twist. Book a table at Geoffrey's Malibu for lunch, weekend brunch, or a candlelit dinner. Their menu has a unique selection of seafood, from fried oysters to lobster and an Ahi Tuna Tartare, as well as a great selection of poultry and beef, including an eight-ounce Filet Mignon and an Oven-Roasted Organic Chicken Roulade. Reservations at
Geoffrey's Malibu
can be made for special events such as birthdays, weddings, graduations, and other special occasions.
The Sunset Restaurant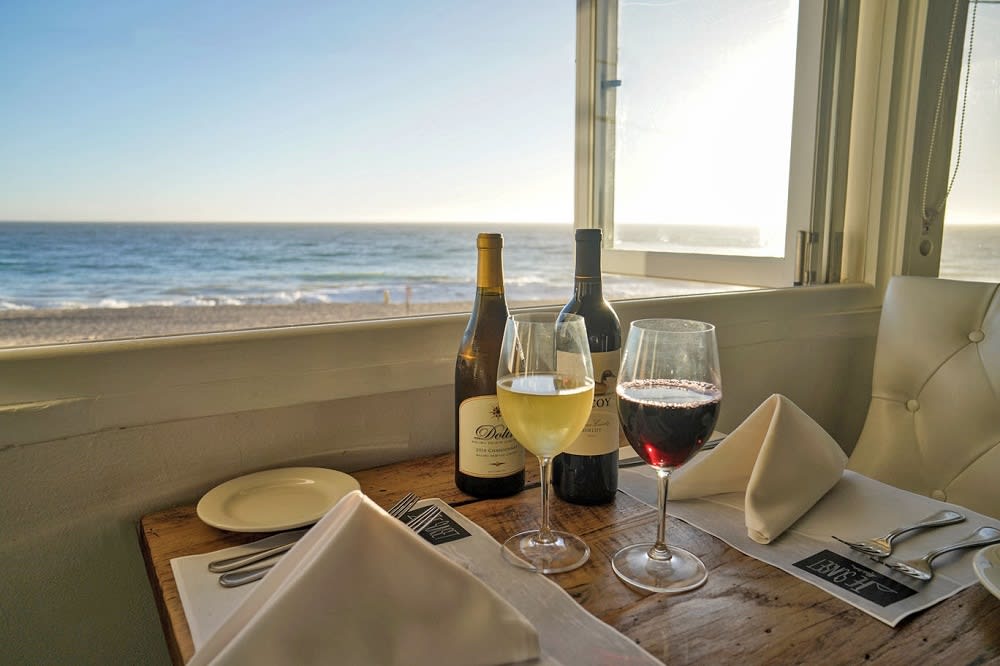 Credit: The Sunset Restaurant
Located in the heart of Malibu on Zuma Beach,
The Sunset Restaurant
offers the perfect vibe for a special occasion or casual dining. Not only will you get stunning views of the Pacific, but you'll be front-and-center as surfers catch some waves along Zuma's famous breaks. Enjoy the crashing tide with a cocktail in hand and an entrée full of delightful seafood. Whether you're stopping by for brunch, or a memorable dinner with loved ones, you'll get a unique experience at
The Sunset Restaurant
as the sun dips behind the sea and paints the skies in pink, purple, and orange.
Moonshadows Malibu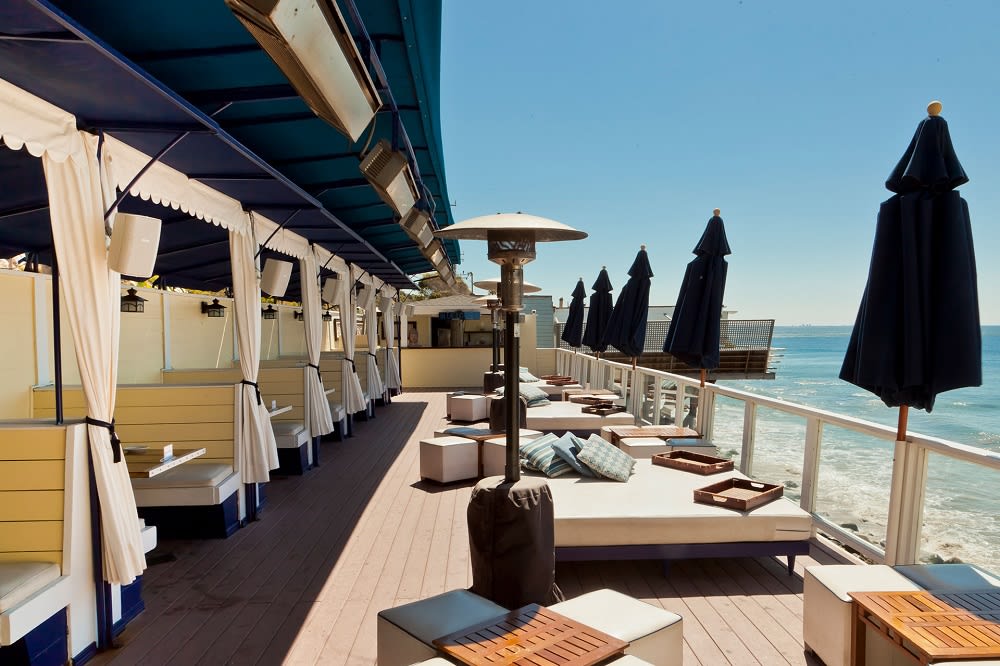 Credit: Moonshadows Malibu
Moonshadows Malibu
not only offers stellar service, but some of the most unforgettable sunset dining moments you'll ever experience. Once again, this restaurant is known for its front line views of the Pacific Ocean; but moreover, Moonshadows is famous for serving world-class cuisine.
Moonshadows is an ideal choice for hosting private events like a birthday or wedding reception and delivers a top-shelf locale for corporate events. The friendly staff offers five-star customer service, and serves a wide range of cuisines, with Italian, Asian, and American fusion. Reservations at
Moonshadows Malibu
can be made in advance for smaller parties as well as special or business events for catering or larger parties.
Shopping Malibu homes for sale?
If you're planning a move to Malibu Hills or
surrounding areas
, get in touch with us to explore the area's best inventory. With the experience of two generations, we serve buyers who want the best of what Malibu offers.
Contact us
today to start building your own Malibu dream.