California has some of the most luxurious homes in the country, but that doesn't mean that any of these properties look exactly the same. When it comes to
Malibu Beach houses
, there are quite a few architectural styles that are popular, whether that's because of the weather or local design trends. Before you buy a Malibu home, you'll want to know about the different styles of available houses, so you don't end up picking one that's totally wrong for you.
Mediterranean
One of the most common styles found in houses for sale in Malibu Beach is
Mediterranean
. In fact, it's the
most popular
home style in California. That's one serious state-wide approval rating.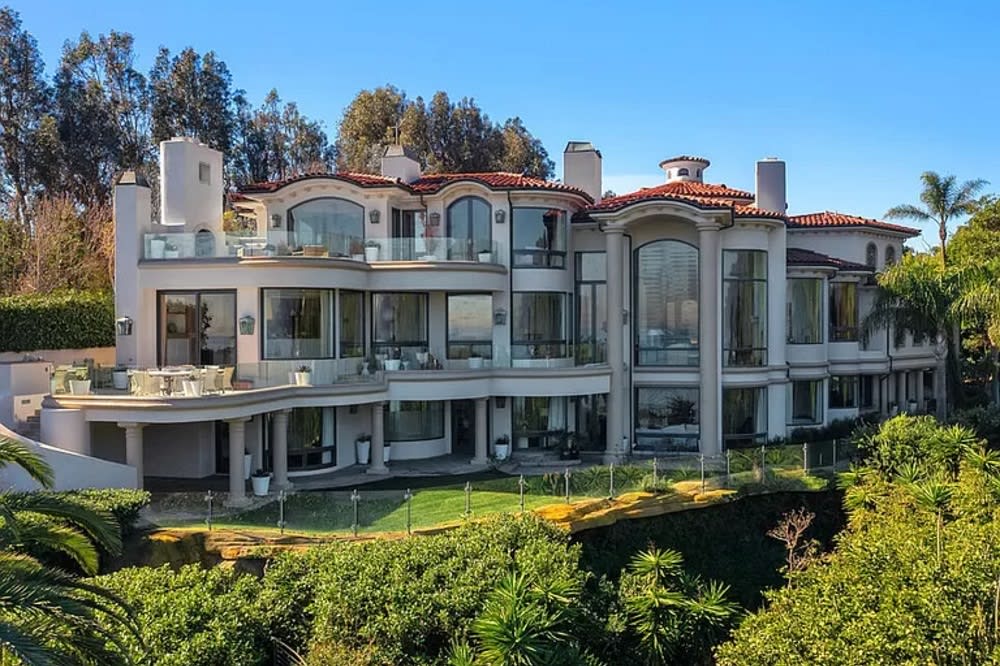 This ocean-friendly style is characterized by features like terracotta roofs, wooden support beams, stucco walls, and small windows. Mediterranean homes often come with interior details like decorative tiles, domed ceilings, pillars, arches, and iron accents. There are quite a few subsets of this style, from Spanish Colonial to Mission Revival. When it comes to Malibu Beach Mediterraneans, architects often take modern liberties with this style. For example, more coastal Mediterraneans have huge windows to take advantage of the gorgeous ocean views. However, details like the classic tile roofing keep these homes distinctly Mediterranean.
These kinds of homes work great in wet, oceanic climates because the Mediterranean style is energy and temperature-efficient for subtropical weather. Stucco and clay walls help keep these houses cool in the blistering summers, especially in homes without air conditioning. Projects like
Passivhaus
, which has many sustainable Mediterranean designs, need less than 15
kWh/m2 per year
in heating and the same for cooling and dehumidifying. That means a few active solar panels could easily power your house's entire heating and cooling system — no city power required.
If you prefer natural, earthy tones and sustainable efficiency, few homes will fit your needs quite like Mediterranean architecture.
Modern
Despite the dictionary definition of the name,
Modern architecture
isn't inherently "modern." This style was actually popularized in the mid-1900s, and it's become a core inspiration for many luxury homes, so it's no surprise that many of the premier houses for sale in Malibu Beach tend to feature Modern architecture.
Modern homes are characterized by open floor plans, flat roofing, elaborate outdoor spaces, and progressive design choices. These houses can be anything from 1950s retro to much more "modern" Modern homes with stark whites and sleek design. A modern home often features simple color palettes (like all-white kitchens) or one main material (like concrete). Some people consider this style boring or basic — fans call it sleek minimalism.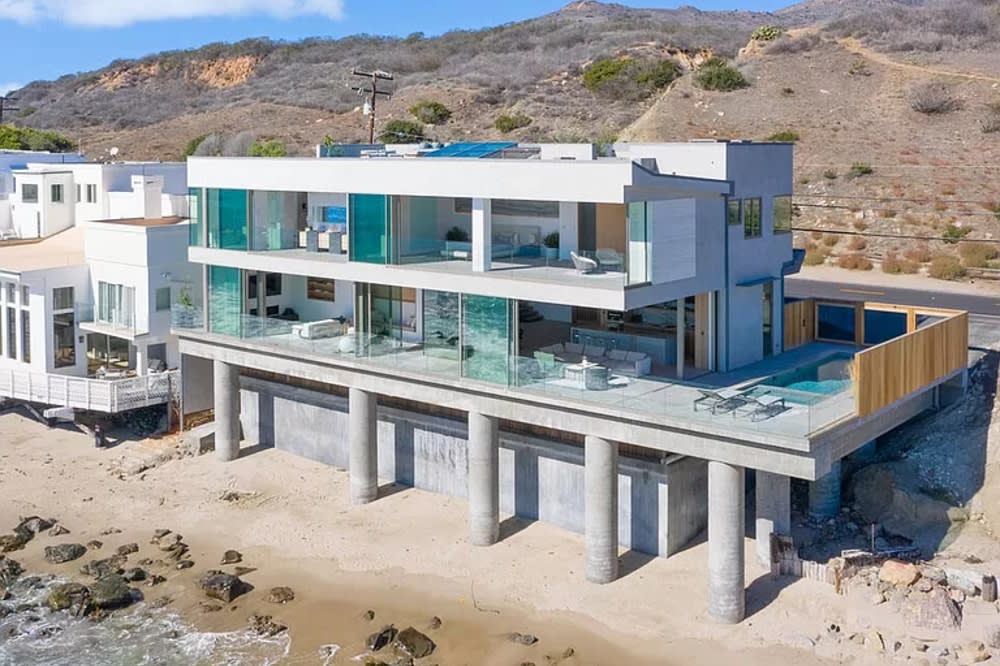 The Modern style is great for Malibu Beach houses because it showcases luxury style while still playing to California's climate. The wide windows and outdoor spaces capitalize on the wonderful weather for functionality, entertaining, lighting, and temperature control. Also, the lack of snow in the area makes the flat roofs an easy and comfortable option with little concern for weight or build-up.
Cape Cod
These East Coast-inspired homes have found their way across the U.S. to become a popular option for Malibu Beach houses. They have a special beachy, nautical-inspired vibe that transcends their original design, especially since many Malibu Beach houses in this style have a certain modern flair to them.


Key elements of
Cape Cod
homes include central chimneys, steep roofs, windows and dormers, and shingle siding. When it comes to houses for sale in Malibu, however, some of these elements have been updated to suit the area. For example, many Californian Cape Cods switch out the shingles for stucco, which helps make the coastal homes more aerated and energy-efficient.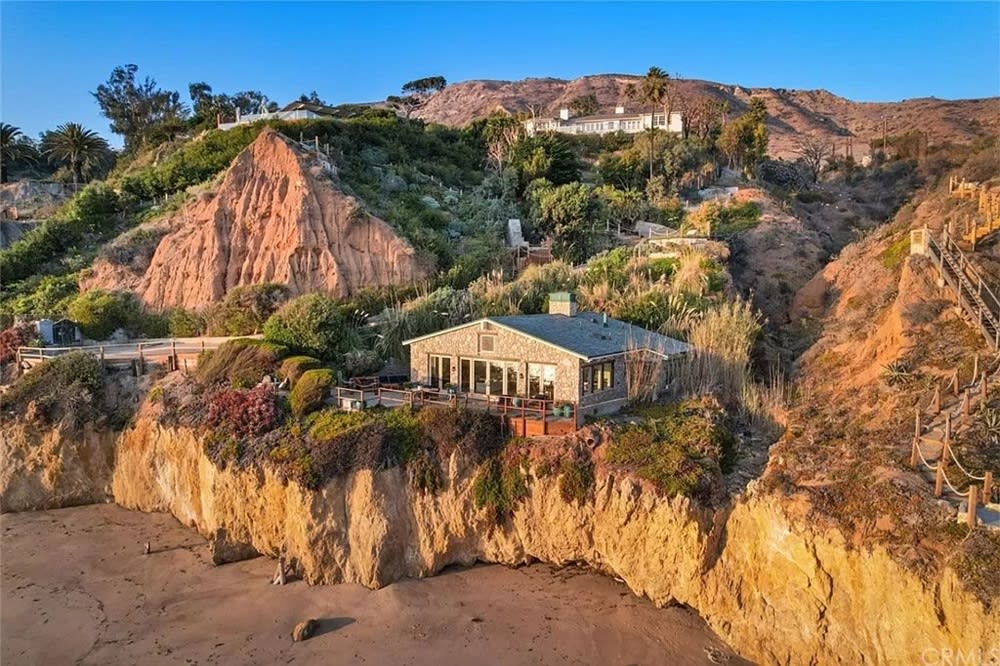 Some houses for sale in Malibu Beach tend to go Cape Cod because a certain kind of resident wants a more cozy, homey way of living. Just picture it: luxe restaurants and fantastic beaches by day, fireside family time by night. Live your multi-faceted dreams in a Malibu Beach Cape Cod.
Contemporary
While they are very similar,
Contemporary
and Modern homes are different. While Modern means a specific mid-century design style, Contemporary just means what's currently trending. And the most luxe, sleek design right now is a unique mix of modern lines, bold choices, contrasting textures and materials, and 2020s sustainability. If you're picturing those cubic Malibu Beach houses with contrasting wood and stucco siding, that's what Contemporary is all about. Some other Contemporary commonalities are huge windows, durable materials, and a focus on unique home decor.
While this architectural style can be a little vague at times, it does have a specific forward-thinking slant to it. It takes the sleekness of Modern houses, the regional efficiency of Mediterranean properties, and the natural vibes of Cape Cod homes to build a new style that fits the Malibu Beach lifestyle perfectly. When you're looking for houses for sale in Malibu Beach, these are a common sight along the ocean. With all the natural light and unique style, it's no surprise the Malibu Beach locals love Contemporary so much.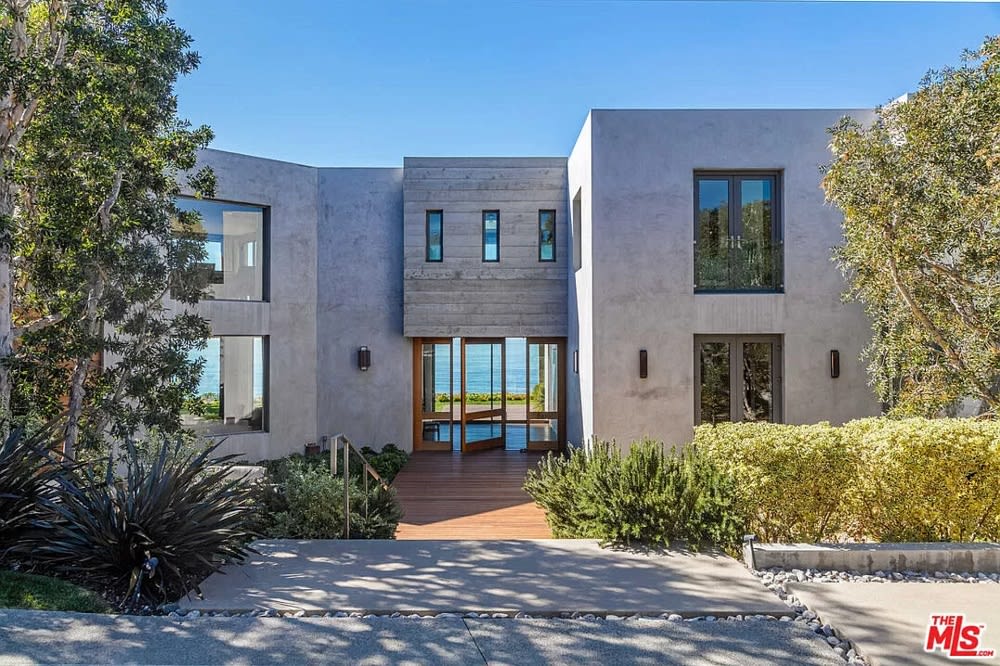 This is arguably one of the most beloved house styles in Cali because it's so luxurious and dynamic. Contemporary lines contrast fabulously with the beaches, and the homes lend to sustainability and modern trends. Contemporary Malibu Beach houses are bold, sleek, and basically everything a forward-thinking Malibu resident could dream of. If you want to be on the cusp of trendy home decor, go Contemporary.
Looking for houses for sale in Malibu Beach?
Are you ready to find your dream home among the Malibu Beach houses on the market? Reach out to local agent
Daniel Moss
for expert guidance.

* Header image courtesy of Daniel Moss